Overview
Why did we develop this dashboard?
Dear citizens,
         I am pleased and excited to be one of a handful of District Attorneys in Colorado to collaborate with the Colorado Evaluation and Action Lab, the Center for Criminal Justice Research at Loyola University, the National Prosecutorial Performance Indicators Project, the Microsoft Justice Reform Initiative, and the Colorado District Attorney's Council to provide you with greater transparency about what the District Attorney's Office does and how we do it.
         As the District Attorney, I not only have a law degree, but I also have a Master of Business Administration. Prior to returning to public service as a prosecutor, I worked for the fortune 500 company Charles Schwab, Inc. providing financial and investment advice to high value clients. It is my goal to incorporate modern business management practices into our daily operations. This includes capturing and analyzing operational data. Every CEO knows that data allows organizations to effectively determine the cause of problems and to visualize relationships between what is happening in different locations, departments, and systems.
         As a steward of taxpayer dollars our office must ensure the safety of our cities, towns, communities, and neighborhoods; in a way that ensures accountability, that the rights of all of our citizens are strictly followed, that all citizens are treated respectfully and equitably, and that
we are efficiently and effectively using limited resources.
         In the past, collecting this information has been challenging. With the help of our partners, we have been able to gather data to give us a new way to look at and assess our performance. Making this information available to you facilitates accountability, and we commit to using this data to identify and address opportunities for improvement for many years to come.
Sincerely,
Seth Ryan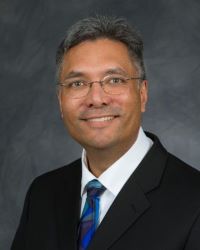 The dashboard seeks to support:
Transparency. Ensuring that the DA's Office is communicating what it is doing and the outcomes of its work.
Efficiency. Ensuring that the DA's Office is using resources wisely and being good stewards of public funding.
Community Safety and Well-Being. Ensuring that the DA's Office is addressing serious crime and protecting and serving victims.
Justice and Fairness. Ensuring that the DA's Office is identifying and prioritizing actions to reduce disparities at points of prosecutorial discretion and to ensure the fair treatment of victims and defendants.
Data-driven Decision-making. Ensuring that the DA's Office is learning what is going well and where there is room for improvement, ensuring decisions are grounded in systematically collected data.
How can you use this dashboard?
You can use this dashboard to understand the work that the DA's Office does. You can use it to look at trends in cases filed and resolved over time and patterns in how individuals are treated. The charts show key decision points and the data stories provide a deep dive into specific issues addressed by the DA's Office.  
The dashboard is organized in eight sections, many of which mirror the "flow" of a case. No one data point provides all the information you may need; therefore, it is important to look at different data points in relation to one another. In general, dashboards are good at helping identify what is happening – understanding the why behind trends and patterns requires deeper investigation.
Acknowledgements
This project is a collaborative effort between the Seventh Judicial District Attorney's Office, the Colorado Evaluation and Action Lab at the University of Denver, the Center for Criminal Justice Research at Loyola University Chicago, and the national Prosecutorial Performance Indicators Project. This dashboard was made possible by the Action case management system, stored and shared by the Colorado District Attorneys' Council (CDAC). The project was funded with a grant from the Microsoft Justice Reform Initiative.